Medical University Pleven
Medical University Pleven
MU Pleven Values, Vision and Mission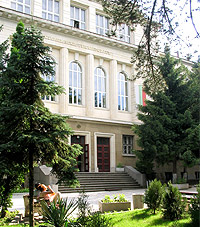 The Medical University Pleven enjoys an outstanding scientific reputation. The institution employs well educated doctors and other medical staff for more than 30 years, with excellent results.
To offer a first-class education both at the undergraduate and postgraduate levels in an environment that promotes scientific, professional and personal development.
To offer the students a number of services to ensure their well-being and academic development during the whole degree.
To offer degrees which allow the students to acquire the necessary knowledge and skills to respond to the changing needs of society, both at local and international level.
To encourage students to develop an interest in national and international social problems.
To encourage students to participate in extracurricular activities in order to expand their social, professional, and physical abilities.
To build and maintain cooperation programs with renowned institutions worldwide.