Medical University Pleven
Medical University Pleven
MU Pleven Teaching and Study Method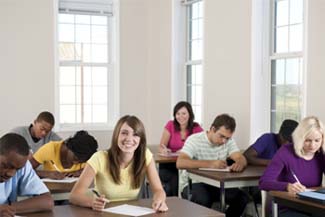 During your studies, a variety of teaching methods will be put into practice. Apart from the traditional lectures, the university has introduced practical exercises and seminars with smaller student groups. In addition to this, the students can register for extracurricular activities and research groups organized by every department.
It is through these extracurricular activities and research groups that the Medical University Pleven tries to meet its mission to integrate students. Thanks to the small teaching groups and seminars, it is also possible for the university to evaluate each student individually.
The university has special teaching facilities for practical exercises and the dissection of human bodies. As this is an important part of the degree, attendance is mandatory. Students, who wish to achieve excellent marks, need to attend lessons regularly.
Problem-Based Learning
The Problem-Based Learning (PBL) method was introduced as a complement to the traditional medical training at the Medical University Pleven. The teaching method comprises both written and oral tests, multiple-choice-tests and practical tests. The students receive an individualized assessment for each subject.
The grade system is based on a scale from 2 to 6. The grades are based on the assessment of tests, essays, projects, final exams, module tests, as well as on attention and participation in the classroom. The teaching staff at the university informs the students at the beginning of every semester about the assessment method.
Assistant professors assess and evaluate students periodically, which means that the students receive personalized feedback for the entire duration of the degree. Each semester has to be completed with an examination phase that lasts 30 to 45 days. The final exam consists of a theoretical and a practical part. It tests the knowledge and skills of the students and it is established by the state examination board.