Medical University Pleven
Medical University Pleven
MU Pleven Accreditation and Recognition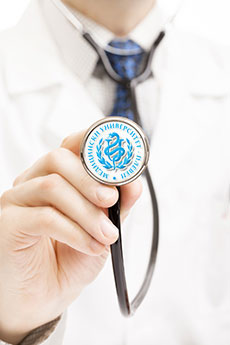 Both undergraduate studies and postgraduate studies at this university are accredited and recognized by the Ministry of Education and Science. This means that studies are accredited in the USA, the European Union, the European Economic Area and some other countries. In accordance with the law of Higher Education in Bulgaria, the Council of Ministers National Evaluation and Accreditation Agency is responsible for accreditation. It is thus certified that the curriculum and the quality of the education process corresponds with governmental and legal standards.
The National Evaluation and Accreditation Agency is a public organisation with the aim of evaluating, accrediting and controlling quality in higher education institutions and scientific organizations, as well as to improve their teaching, research, and their development as scientific, cultural, and innovative organizations.
The agency controls the competence of institutions, their main facilities and branches to provide an education of high quality and scientific research through an internal quality assurance system.
Notes regarding the accreditation and recognition of the degree:
You have doubts about the recognition of the degree in your country? It is the easiest way to directly address the responsible authorities or professional associations in the respective country for more information about the conditions and the complete registration and recognition of the degree.