Prepare Yourself Even Better in the Intensive Course Pre-Med

In order to send you even better prepared to admission exams and to your study start abroad, we cooperate with the Iberian College International (ICI), which prepares you in the Intensive Course Pre-Med. The ICI primarily offers medical preparatory courses in English, in which the future students can review and extend their natural sciences knowledge. In the three-week Intensive Course Pre-Med, the natural sciences biology, chemistry and physics are taught. Beyond that, also medical English is being taught, so you will get to know all the technical terms.
The deeper and wider your knowledge in the natural sciences, the higher your chances of getting a place to study will be. The entrance examinations of the universities require a solid and broad base of at least biology, chemistry and/or physics. Since you are going to need this knowledge during your studies, the foundation should be laid as soon as possible. The dates of the course can be found here.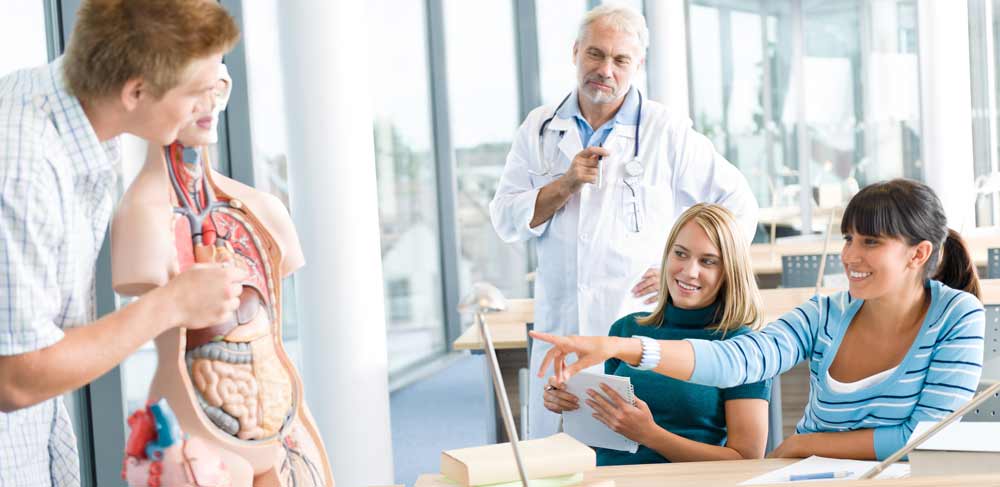 Beyond the Intensive Course Pre-Med, you can attend language courses, e.g. Spanish and German at the ICI, in order to prepare yourself linguistically for your medical study course abroad. You will get a language certificate, according to the "Common European Framework of Reference for Languages (CEFR)". Beginners and advanced learners are equally welcome.
You will be taught by qualified and specialized lecturers, among them university professors, teachers, doctors, chemists, physicists and biologists. They will not only impart you the knowledge theoretically, but also practically, so that the learned knowledge can be consolidated by practical tasks.
By attending this course, you will increase your chances of getting a university place enormously, because the universities favor applicants, who show great initiative in the field of medicine. Specifically for your university application, you will get a course certificate after the completion of the course, which you can add to your application documents.
Do not hesitate too long, the places are really popular among our students, because in order to maintain the great learning success, the course groups are held small.
If you are interested or you have further questions about the course contents etc., contact the ICI at:
Register now to take part in the next course!