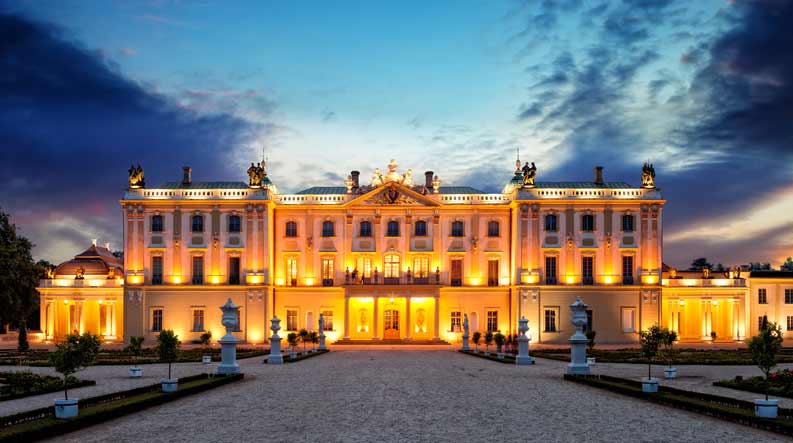 Today we want to introduce our university of the month to you: the Medical University Bialystok and especially the cooperation of the Medical University Bialystok. This university is, besides the Pomeranian Medical University, also located in Poland, a very renowned university and a great chance for studying medicine abroad.
The beautiful city Bialystok is only 125 miles away from Warsaw. The university especially stands out from the cityscape, because it is located in the Branicki Palace, a very famous sight of Bialystok.
If you study at the MU Bialystok, you will have the chance to benefit from the international cooperation of the Medical University Bialystok. The university has set itself the goal to promote the internationalization even more and has therefore a wide range of academic cooperation with many educational and research institutes in Europe, but also the US and Japan.
Already in 2003 a cooperation agreement with the Medical Devision of the University of Vilnius and the Medical University of Grodno has been signed, out of which the "Euroregional Medical Center for Research and Education" at the Medical University Bialystok emerged. Two summer universities and many international conferences have been organized in this center due to the cooperation agreement.
At the same time, the cooperation of the Medical University Bialystok promotes an active exchange of expert knowledge. This is why many prestigious visiting professors come to the MU Bialystok regularly. Each year, more than 10 visiting professors come, especially from US universities, to the MU Bialystok. The lecturers come from many renowned institutions: from the Mayo Clinic in Rochester, Minnesota; the National Institute of Health in Bethesda, Maryland; the Hardvard Medical School in Boston, Massachusetts and from the University of Pennsylvania in Philadelphia.
You also want to profit from the high quality cooperation of the Medical University Bialystok? Then sign up now, because until December 18th you will get a 10% discount on the application fee.